Zeina Boukhaled
My name is Zeina Boukhaled. I am a Lebanese/Canadian visual designer currently living in London, UK. After completing my bachelor's degree in graphic design in Beirut, I worked for five years as a creative in Montreal, Canada before moving to the UK to continue my graduate studies at Kingston University. My work spans across print and digital communication including but not limited to identity design, publication and the creation of visual experiences. Through the 'Visual Communication' MA course at Kingston University, I have discovered my interest in experimental design, specifically during the discover stage at the beginning of each new project. I found my passion in the experimental aspect of design where nothing is a mistake. Finally, when not designing, I can usually be found at the ceramics workshop experimenting with clay.


Disappearing Sounds and their Visual Language

How can design thinking and making play a role in the preservation and revival of disappearing digital sounds? This project explores the possibilities of experimentation between design and sound and expands the visual language of lost sounds. Through a workshop, participants relived lost digital sounds from their past and visualised them through a series of exercises, including creating shapes with different textured clay while blindfolded.
Clay Forms: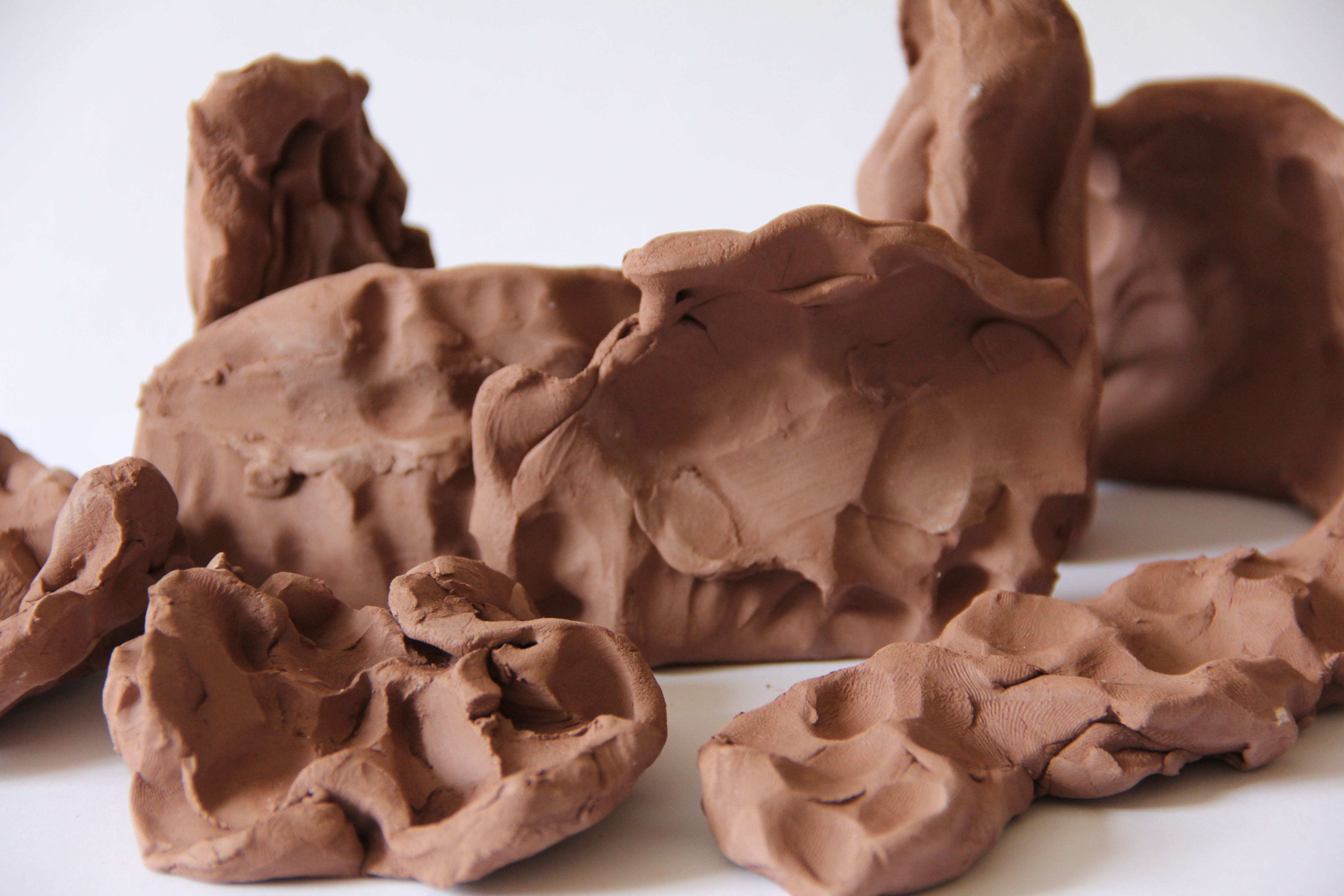 The analysis of the archeological socio-cultural resonance of sound contextualised the project and placed it in the modern landscape and soundscape. By creating forced connections between the socio-cultural resonance of sound and the clay shapes created, a new relationship was formed between the tangible and intangible.
Poster:
Finally, a publication based on the workshop recounted stories about disappearing digital sounds, detailed how to recreate the workshop and introduced the reader to the importance of remembering disappearing digital sounds.
Publication:
Keywords
Socio-cultural resonance of sound / Experimentation / Design Thinking and Making


Contact
Website:
www.zeinaboukhaled.com
Instagram: @zeinaboukhaled.design
Linkedin: www.linkedin.com/in/zeinaboukhaled