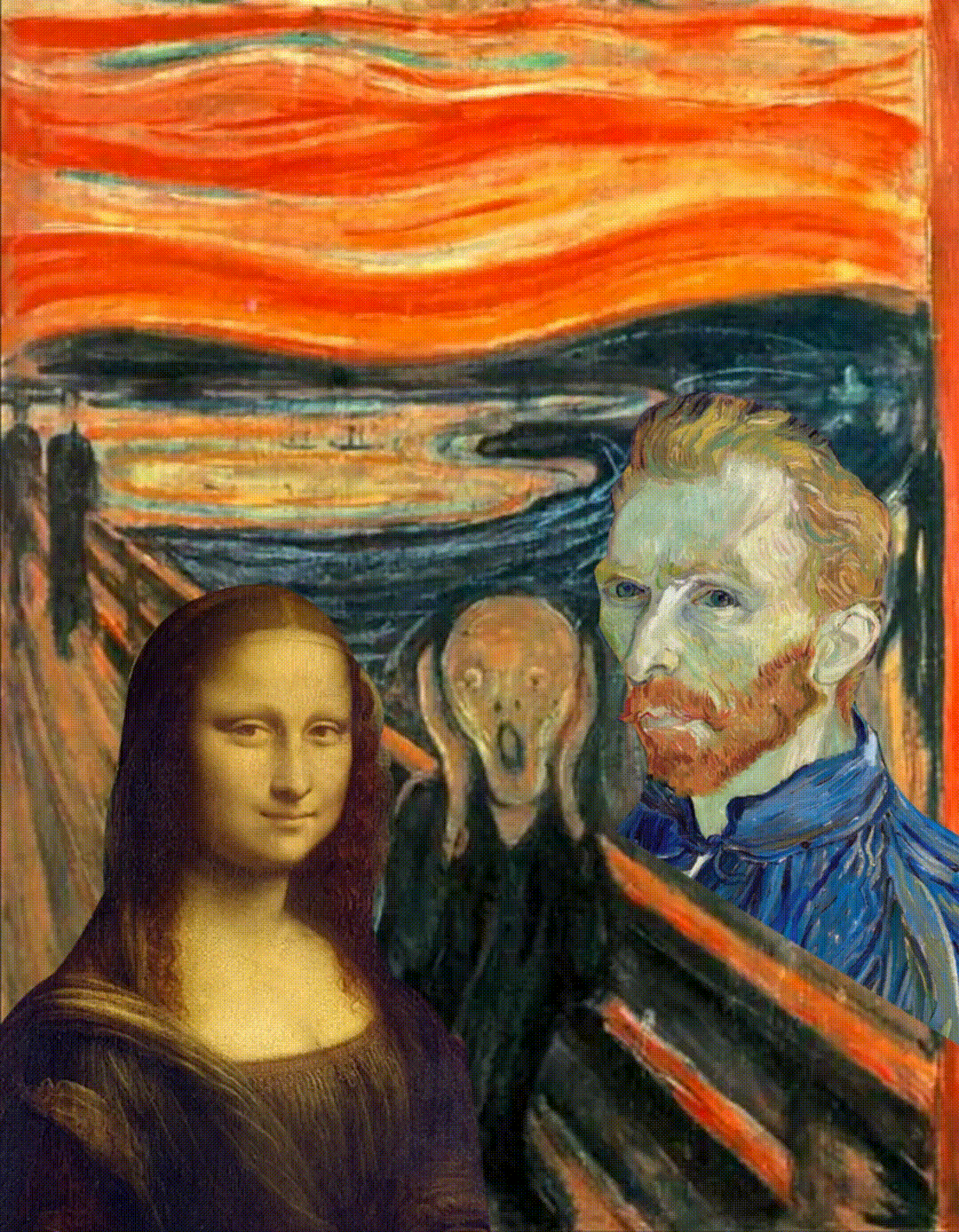 Yiwen Zhang
I am Yiwen Zhang. I like to get design inspiration and collect materials through photography and graffiti, which makes me look at the same thing from different angles. I enjoy the process of design, it is full of unknown results, which makes me constantly explore and discover. From studying in China to now, the definition of graphic design is constantly changing for me. This is a subject that I need to explore for a long time.
In Defense of the poor image
Poor image refers to the low quality and substandard resolution of the image in the process of dissemination. With acceleration, they deteriorate. It is the ghost, preview, and thumbnail of an image. These images are squeezed, copied, and re-edited. With the development of social media, there are more such images. In my work, I try to simulate the direction of image growth through some famous paintings. In this direction, the simulacrum of the image is weakened and its role as a narrative carrier medium disappears. In the process of the growth and spread of the simulated image, the content of the image becomes abstract but can be perceived. Images will no longer be used as an archival tool, and their original images will no longer be important to the viewer.
Keywords
Poor Image, Mix, Recreate, Edit
---