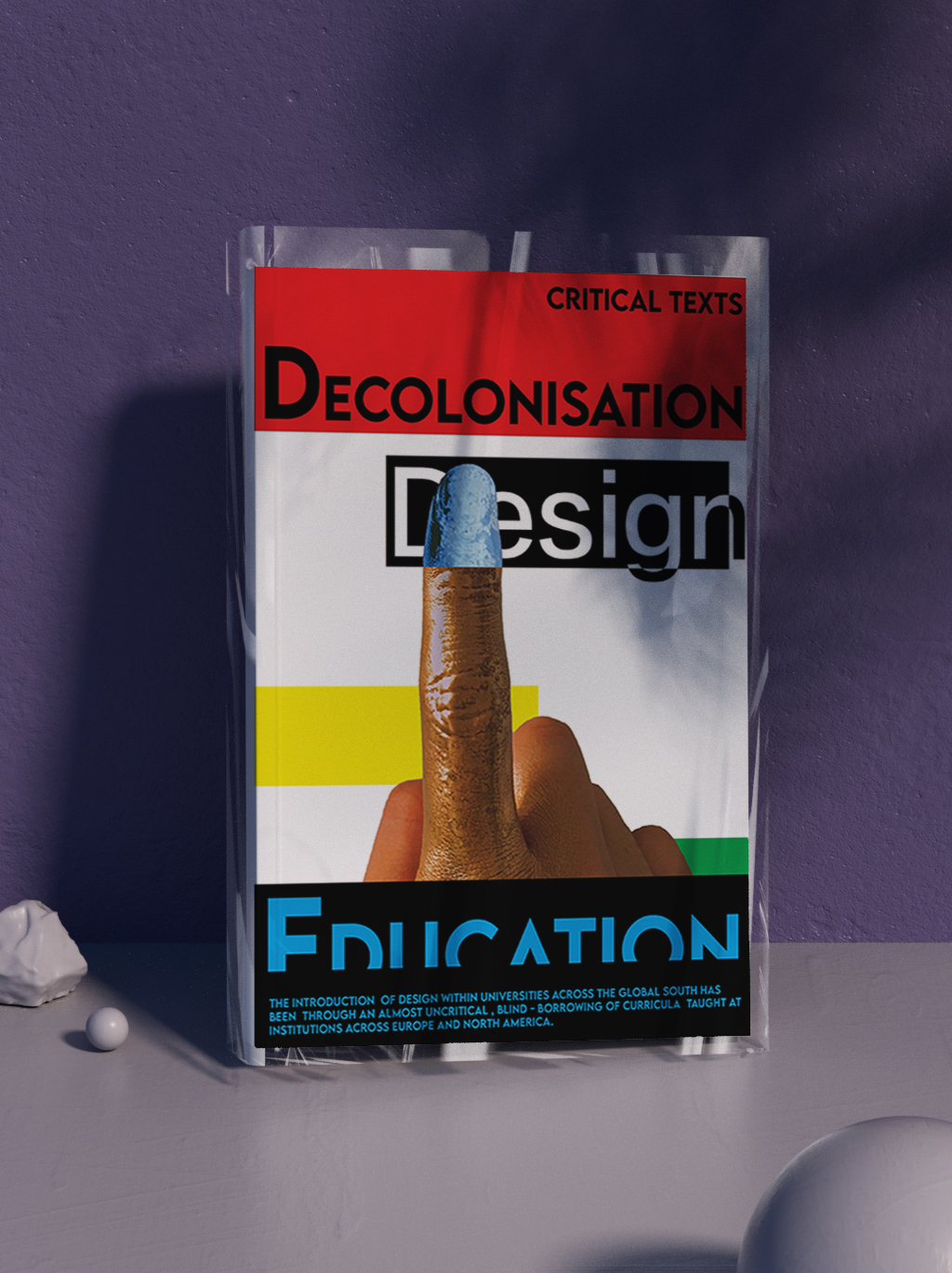 Yinuo Sheng
I am Yiuo Sheng, I prefer to explore the fun of vision. At some point, I like to do some minority related topics. Besides, reflective themes can stimulate my creative desire. I have been focusing on the design direction and ideas related to women's rights and LGBTQ groups. Now, I am exploring how to integrate my design and creation into ontology.
Decolonising Design Education: Ontologies, Strategies, Urgencies
In this project, the final product is a visual typesetting book for text content, decolonising design and ontology. The concept that the work wants to convey is the oppression, conflict and integration of various characteristics of design culture mentioned in this article. I am expressing the colonial design education concept of the southern hemisphere countries in the world today through the colour block and colour group interspersed with the words. I intercepted paragraphs with clear ideas for redesign and typesetting. It contains a cover and deformation as well as a colourful visual style. I think that history and art under any culture have their own characteristics and essence. I try to use three primary colours to derive the visual style of the whole work. I hope that in the process of reading the text, I can combine my images to give the author more emotional and visual feelings.
Keywords
Composing, Decolonising, Ontology
---