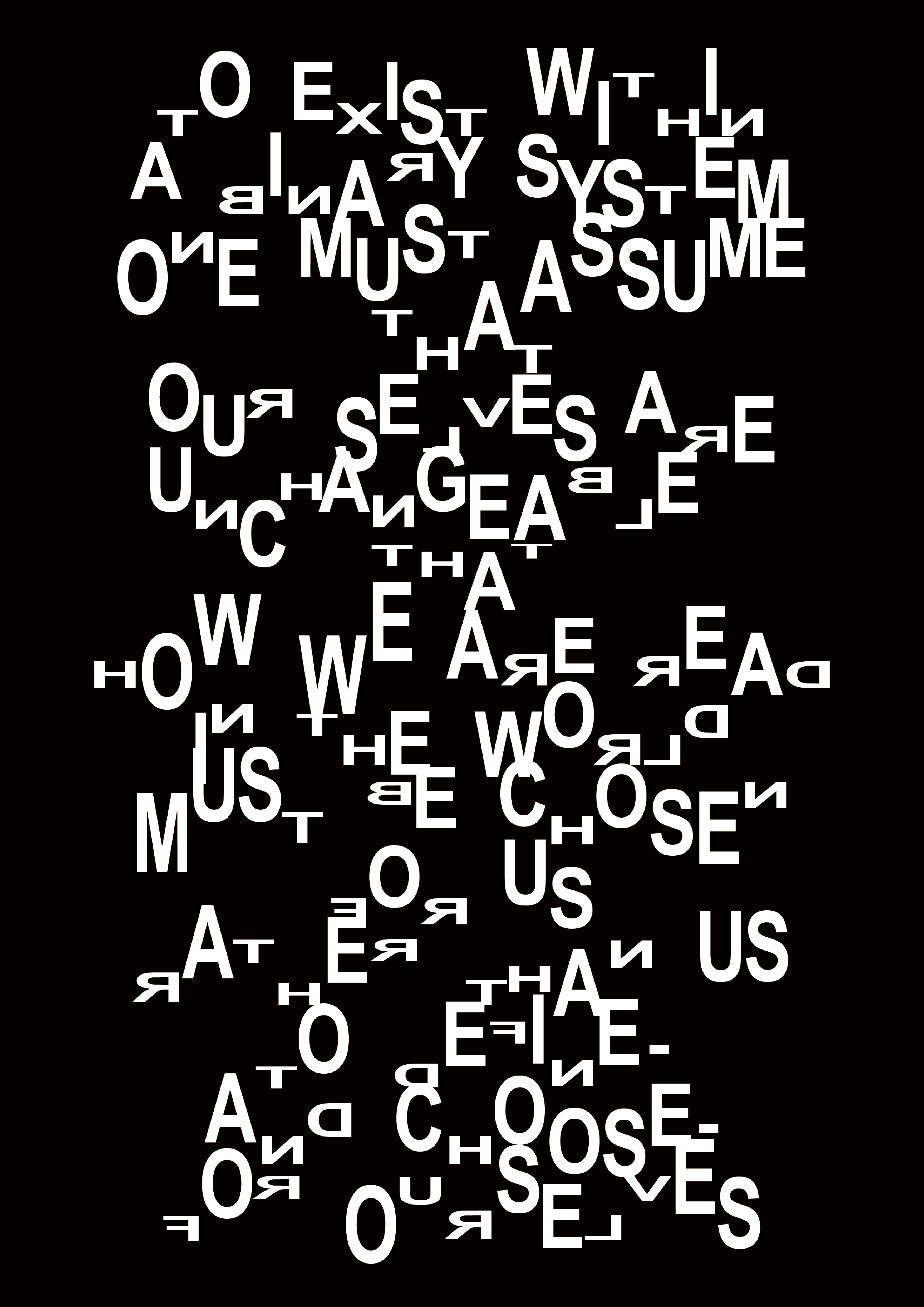 Yileng Yin
My name is Yileng Yin. I used to be a freelance photographer. I have always been passionate about graphic design and photography and I occasionally bump into the boundary between design and illustration. Based on the exploration of different visual tools, I can express my ideas through multiple visual expression methods. Thanks to my previous studies and work experiences, I have the ability to think independently, I also have a high spirit of cooperation, and get along well with a team. in terms of my position in the field of graphic design, I think I am a visual designer, good at using colours to express stories. I am currently trying to combine visual arts to expand the field of digital media. Vision is an extremely broad field, and I think I will always be an apprentice in the field of vision.
Glitch Feminism
My method of responding to the text is to cause reading glitches through the processing of text. Gender has been socially constructed as a binary file suitable for one or the other.

Instead gender is a spectrum with more personalities and nuances than binary gender can represent. As a member of a sexual minority, I often feel contradictions and divisions in the choices of some subtle things in life. The project explores the art of glitches based on textual tests. Through daily gender bias testing, the text causes various levels of failure. Through the discomfort of reading and the discomfort of groups with different degrees of gender binary rejection in daily life can be expressed. I hope people can feel the struggles encountered by minorities in their daily lives by reading a series of glitch text tests.
Keywords
Gender Binary, Glitch, Visual Test, Reading Experience
---