Yang Yang
Currently based in London and originally from China. After finishing her undergraduate's degree in Graphic and Media Design at the London College of Communication, she studies for a master's degree in Graphic Design at Kingston University. She worked as an intern at masterDesign of Insight Group in 2019, and she mainly responsible for visual identity design, packaging design, editorial and book design.

She is a passionate and devoted graphic designer who has the confidence to work as an individual but also able to work with a team.

She has a great passion for branding design, editorial and illustration. She enjoys using illustration, storytelling and digital media to simplify complex information, communicate messages and build a connection with audiences. In her practice, most inspirations come from her daily life experience. She always likes to use visual language to explore and discuss the area of culture, life experience and sustainable development.


The Future of 'Ugly' Food

The Future of Ugly Food is a project that challenges perceptions of ugliness by uncovering the hidden value of ugly produce. The project will be delivered through a two-weeks touring campaign around Kingston called The Ugly Food is_____. where the audience will reconstruct their perception of ugly food by experiencing blind tasting, personifying ugly produce and creating stories for ugly produce. This project aims to let people re-recognise and save the ugly produce and think about whether judging produces by their appearance is an accurate criterion, leading people to reflect on the phenomenon of treating appearance as everything, treating appearance as justice.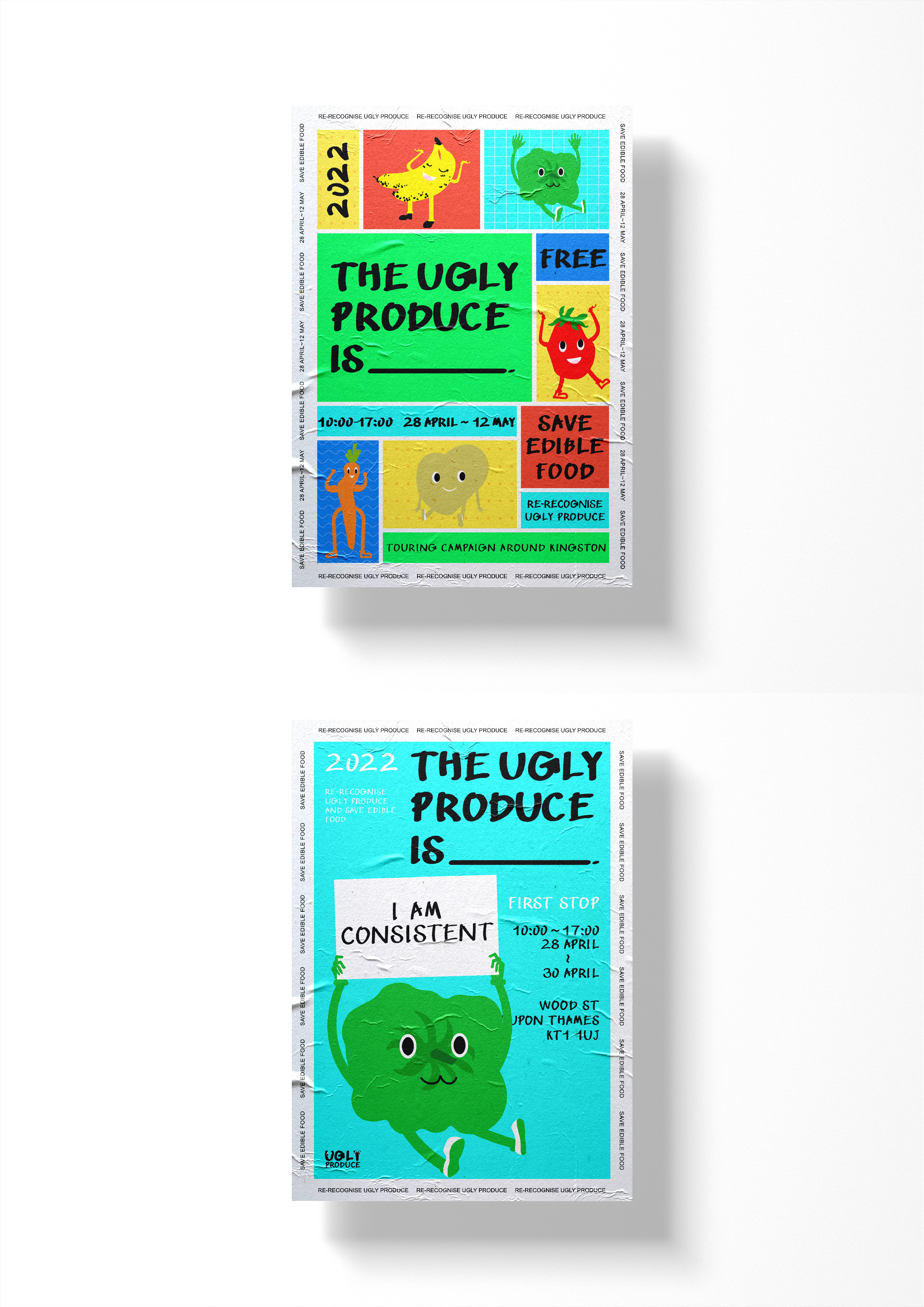 Keywords
Food design / Aesthetic / Sustainable