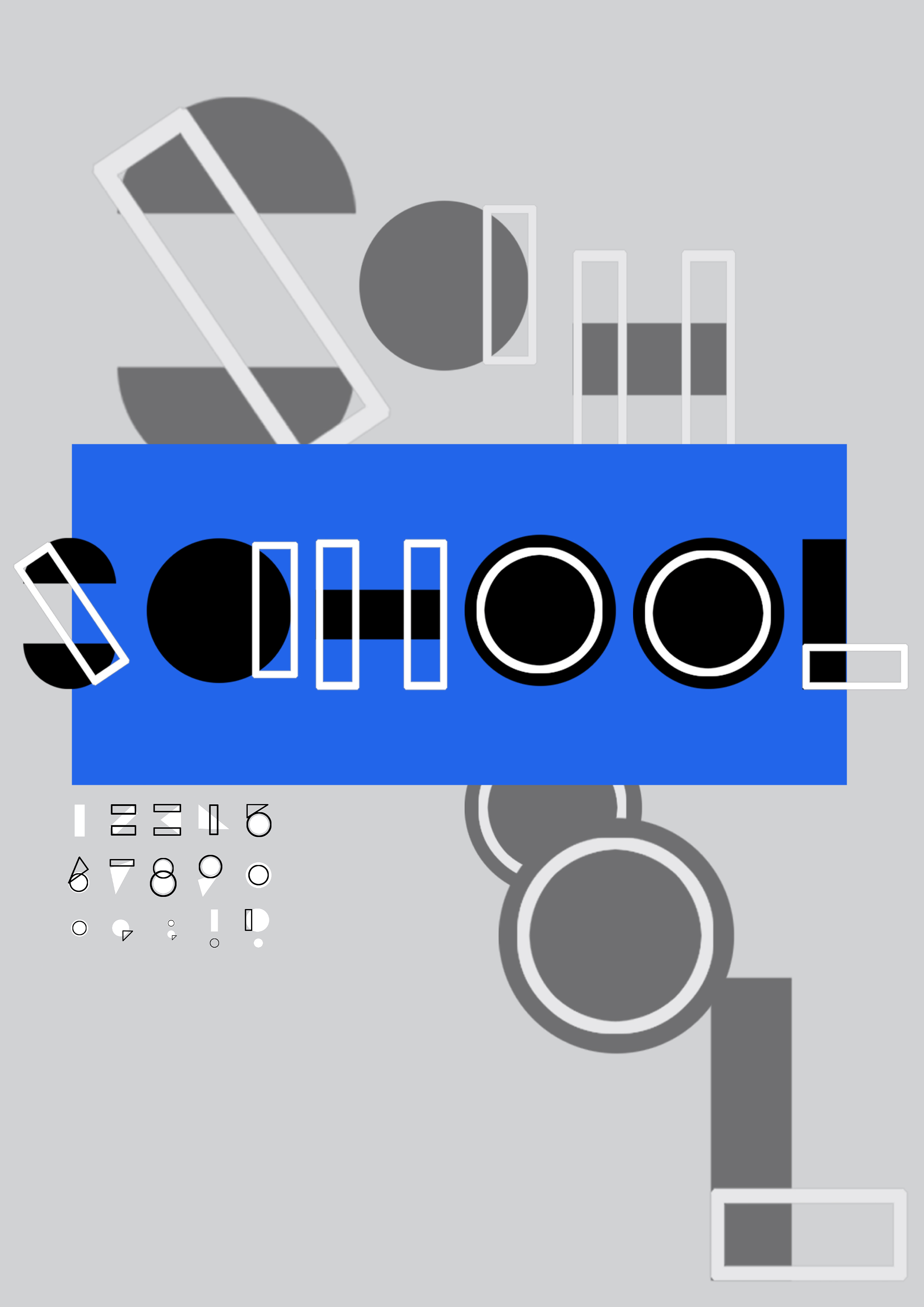 Yan Tian
I am a student who graduated from Visual Communication Design. I am from China and currently live in Kingston, London. As a graphic design student, I am passionate about brand design, illustration and colour, and I like to use them to tell stories. In my practice, inspiration comes from my daily life experience. I like to record my life and design.
A school is a building with a school in it
Schools now exist in a variety of forms. We are not limited to teaching in "buildings", such as With a notebook, we can sit anywhere at will, contact our tutors and peers, and we can start our courses anytime, anywhere.

And my starting point is: because of the flexible and convenient way of class under the Internet, we escaped the school space, but returned to the essence. The original school was a building. I compared it to a "square" combined with architecture. The construction structure of objects, circles and triangles are also very common, so I want to use these three elements as the initial material for my font design.

I chose to design fonts to respond to the text. In my opinion, this is a kind of connection, the connection between font and text, only with font will there be printed matter. In the process of reading the article over and over again, in addition to the projects of other artists mentioned by the author, I think this article made me reflect on the changes of "school" from ancient times to the present, and the different thinking of "school" by different people.
Keywords
Square, Mobile, Flexible, School Space, Structure
---