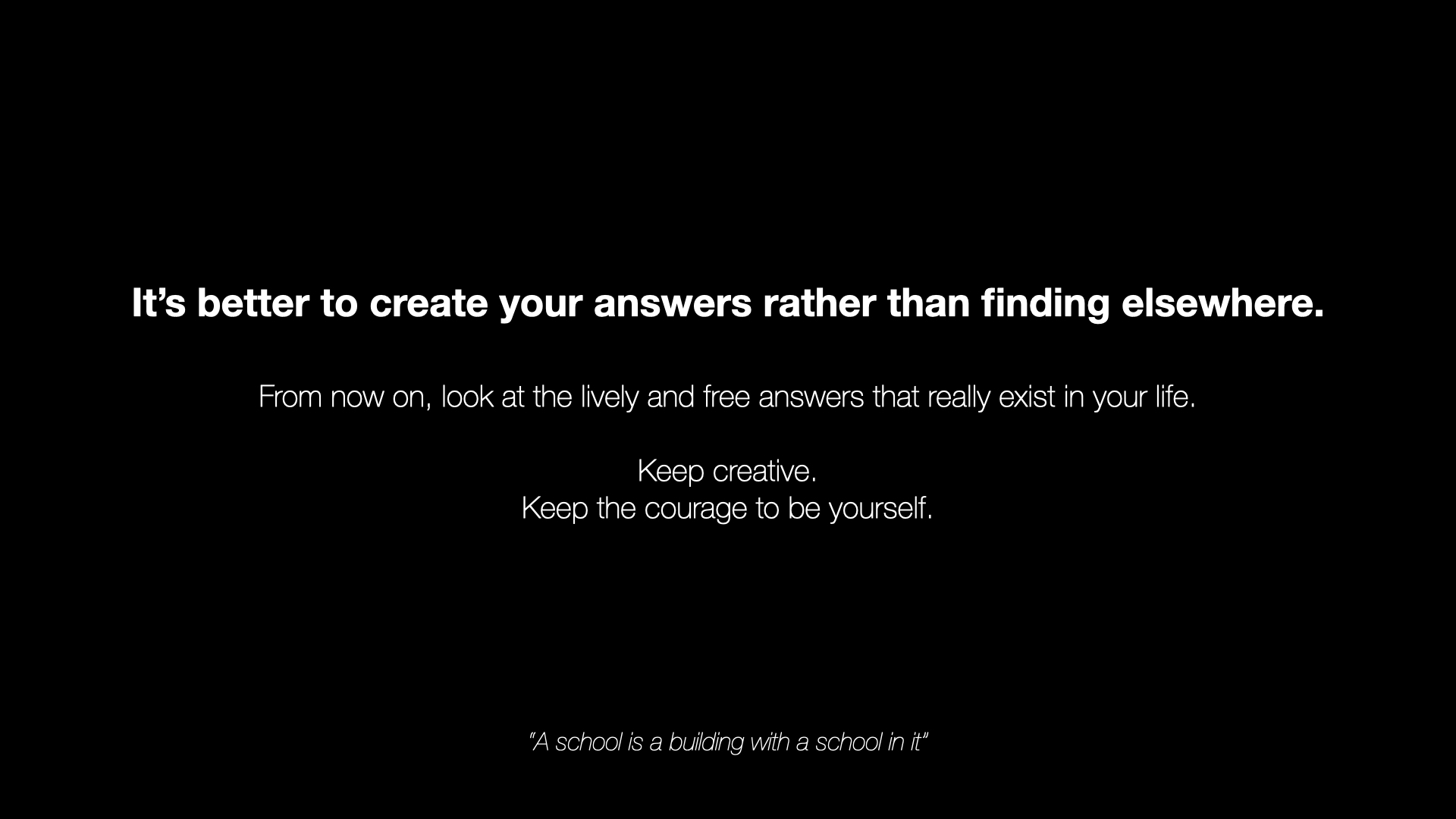 Xiaomeng Shu
Xiaomeng (Sue) Shu was born in China and enrolled at Kingston University after graduating from Visual Communication (BA). She is obsessed with all kinds of publications. From 2018, she began to experiment and gradually made it clear that publications were used as a vehicle for personal expression. In terms of content, she is also interested in writing and maintains a certain frequency in writing and tries different forms of writing. Recently, she is trying to establish interactive communication between the audience and publication.
A School is a Building with a School in it
"The Book of ____" is a publication design based on the article " A School is a Building with a School in it". It mainly responds to the idea that individuals are encouraged to find their own answers and definitions in the article. Deliberately ignore and avoid the so called recognised standard definitions, and reinterpret the keywords selected in the articles (school/ boundary/ building/ individual needs/ meeting/ education/ unpredictable requirement/ talk) through photography and text description. It Inspires readers to critically look at the given answers, and encourage the diversity of cognition of things, and maintain curiosity and observation in daily life.
Keywords
Redefinition, Personalisation, Photography, Publication
---