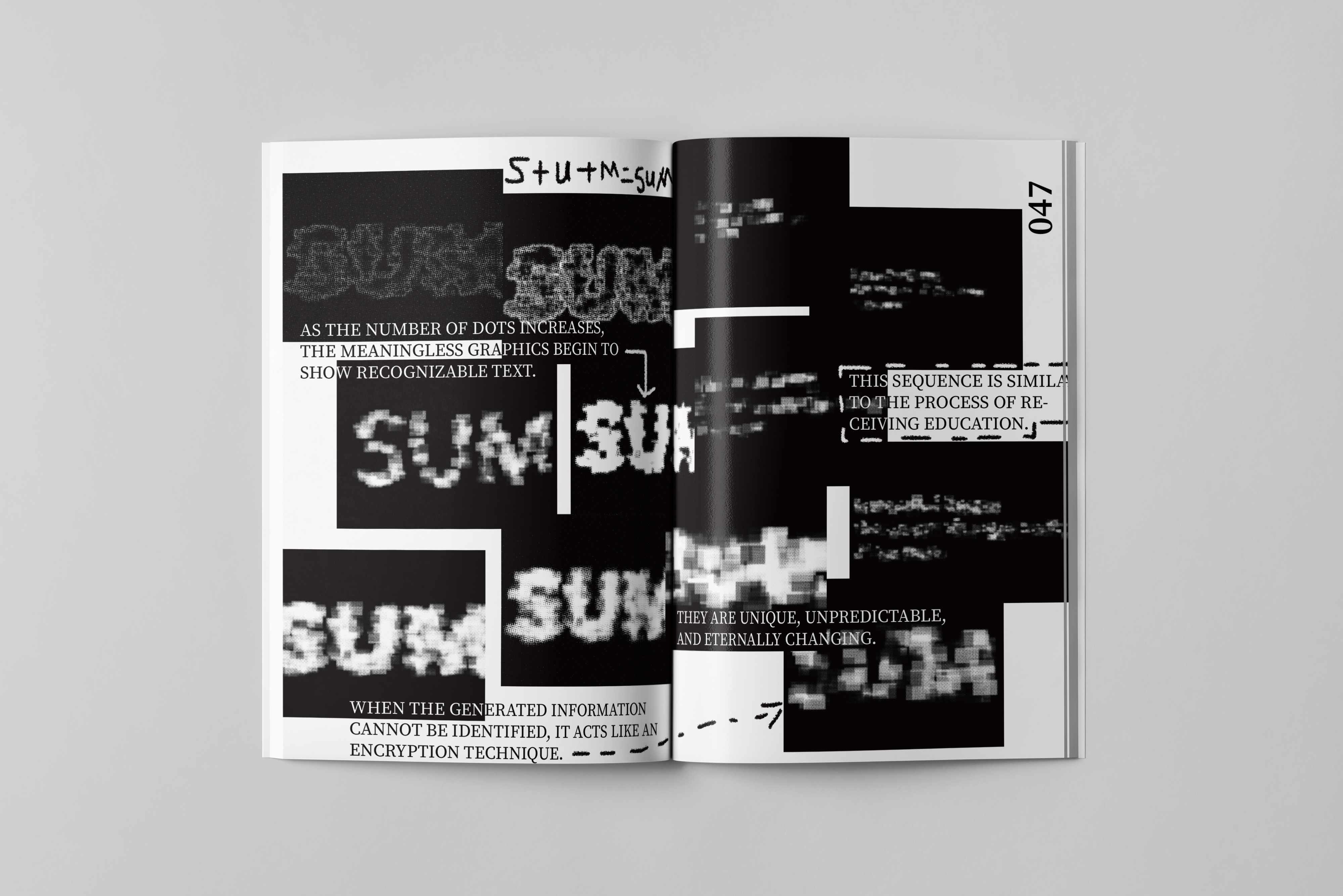 White Bai
Yongxin Bai is a budding creative designer with experience in the field of stage design. Benefited from his computer science background, he is sensitive to digital technology. He has been exploring artistic intelligence and is passionate about how it responds to human beings.
A school is a building with a school in it
Starting from a piece of text in which the Fibonacci sequence is used to interpret the diffusion of thoughts, I did in-depth research on artists, artworks, social background, social evaluation, mathematical logic, digital technology, etc. In the process, I focused on the basic feature of the Fibonacci sequence, "accumulate", and created a series of dynamic visual responses in the form of visual programming, hoping to show the process of spreading thoughts. In the end, I gathered all my research in a book and presented it in the form of a textbook.
Keywords
Fibonacci, Accumulate, Programming
---