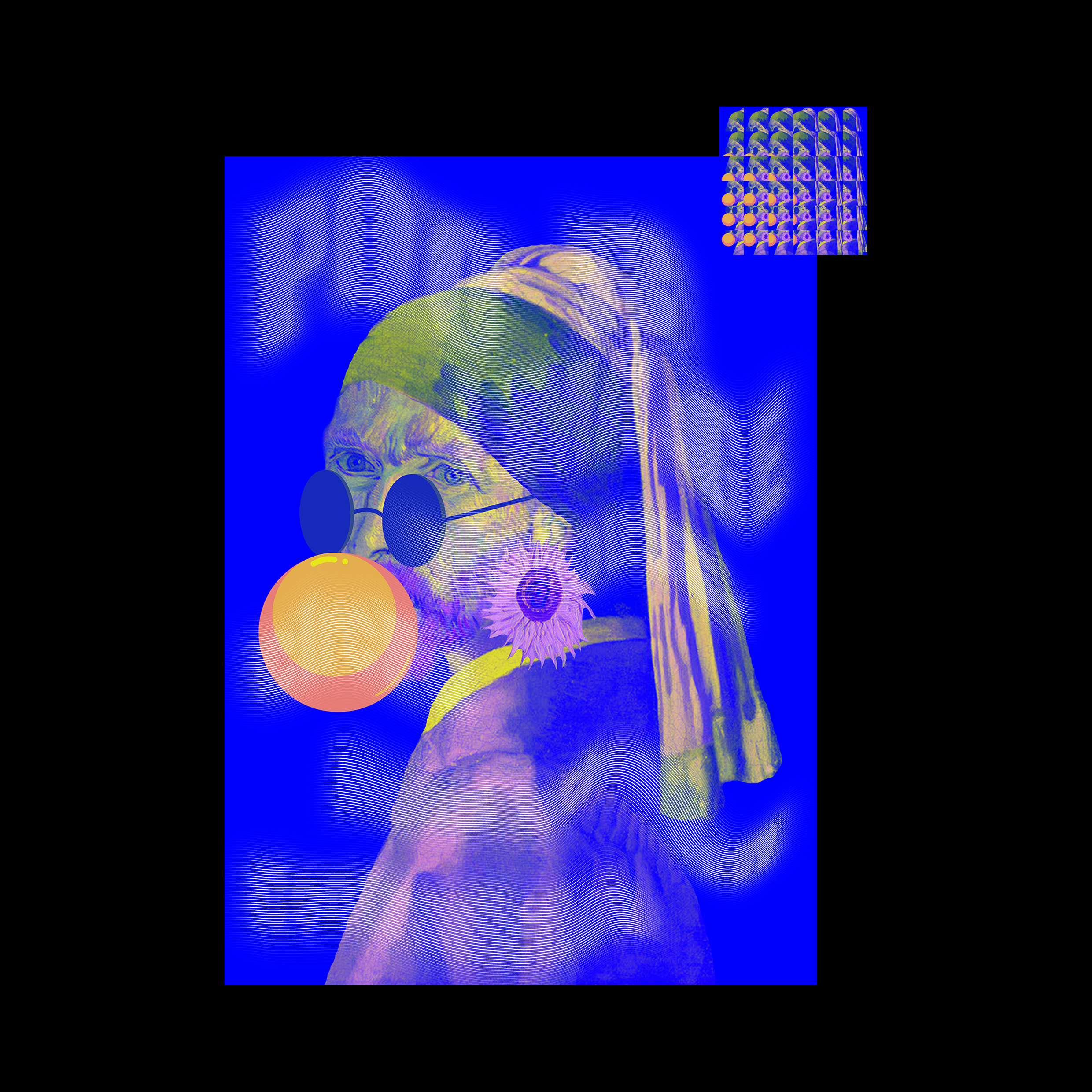 Shiyang Qiu
A graphic designer by profession. Most of the time, I like to apply perceptual thinking to design, which gives me a lot of strange but interesting ideas. Then I use rational thoughts to test whether the concept can be realised. In my life, I like to observe other people's subtle emotions, expressions and actions, then I gradually accumulate them into materials for future projects. I think good ideas come from life. Besides, I am also a film editing upper, and I am committed to participating in film production in the future. I am good at using music to set off the picture atmosphere and telling stories through visuals. For me, every experience in life is a process of continuous learning.
In Defense of the Poor Image
Poor image not only refers to low-resolution image but also to its authenticity and exchange value that is worth pondering. Rough society brings innumerable poor images, resulting in the weakening of rational thinking. Poor image has been copied, pasted, downloaded and modified infinitely. It was born in digital technology, but it goes against the pursuit of digital technology and permeates our life. The video I created shows a "famous painting" by collage. This "famous painting" continues to be deconstructed, recombined and reproduced in the circulation process, forming a vicious circle. With music, this video shows a state of disorder, irregularity and is meaningless. At the end of the video, my thoughts about the value of the poor image are shown. The poor image reflects the problem and requirement of reality, and our dependence on it is enough to show that the significance of the original image seems to be less critical.
Keywords
Poor Image, Visual Perception, Repeat, Contradiction, Circle, Re-create
---