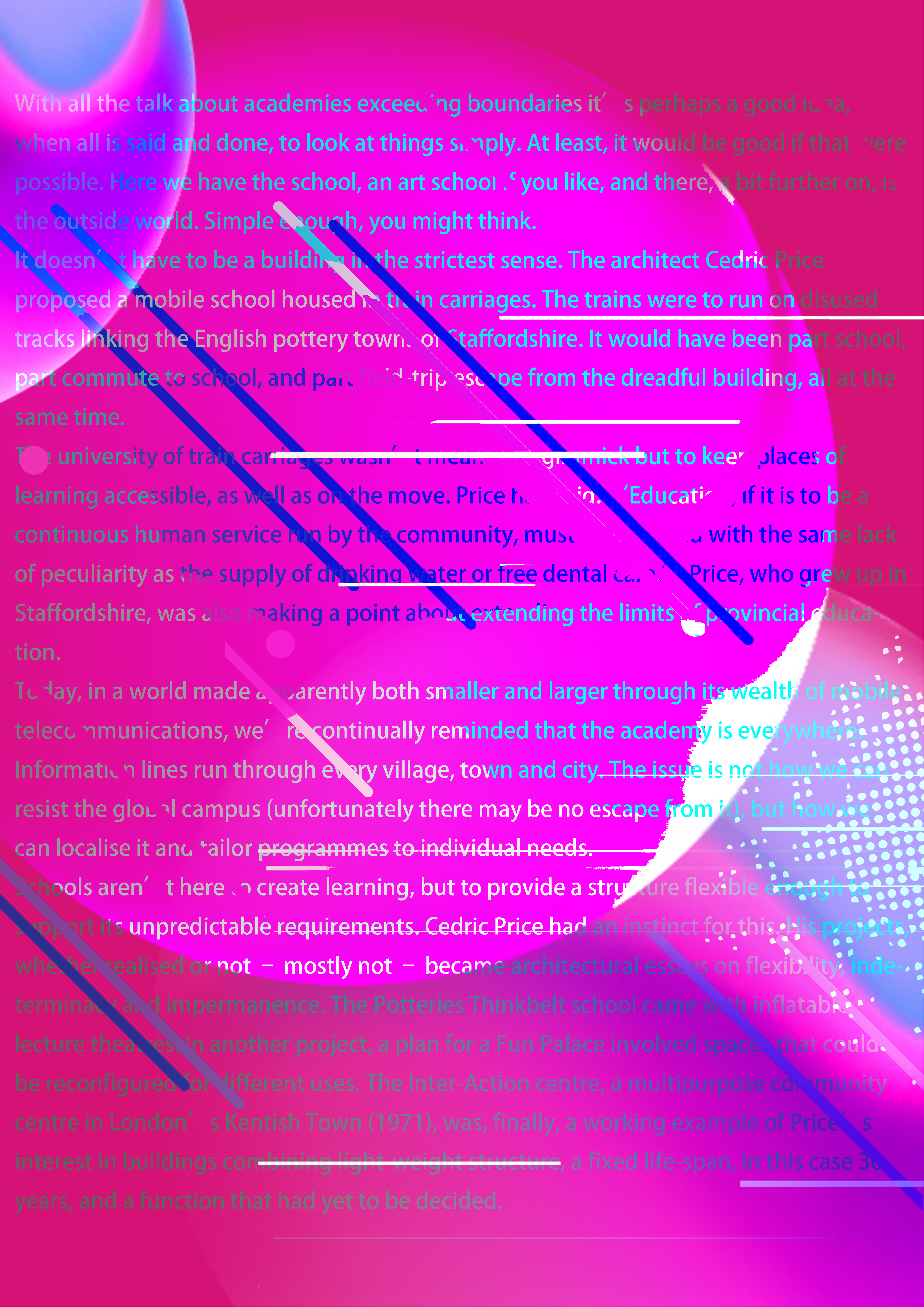 Sheng Mao
My name is Sheng Mao and, I have been focusing on graphic design since my undergraduate years. Throughout this time I have been thinking about the mapping of design thinking onto reality and consider design thinking to be a key competency at this stage. In addition, I am very interested in interdisciplinary communication, where different disciplines have different perspectives on graphic design, which can lead to different visual elements in graphic design. Finally, I am also constantly exploring my role in society in the future and conceiving models of future design. I see the future of design as being interactive. In other words, the future of design is a map that connects different disciplines, fields and professions.
A school is a building with a school in it
This article redefines what it means to be a school from a macro perspective. The school is more like a map connecting different locations rather than being confined to a single building. In other words, learning is diverse and can take place anywhere. I have designed a set of typefaces based on this concept. The use of rounded corners in the typeface is due to the concept of 'movement'. The rounded corners give the viewer a smooth feeling in terms of visual form. In addition, as I mentioned, the school is a map, connecting different locations. Therefore, I have tried to draw the locations mentioned in the article by hand during the typography process. At the same time, I chose bubbles as the main design element. The concept of bubbles is similar to the main idea in the text; the main characteristics of bubbles are soft, moving, changeable and irregular.
Keywords
Typeface Design, Visual Test

---