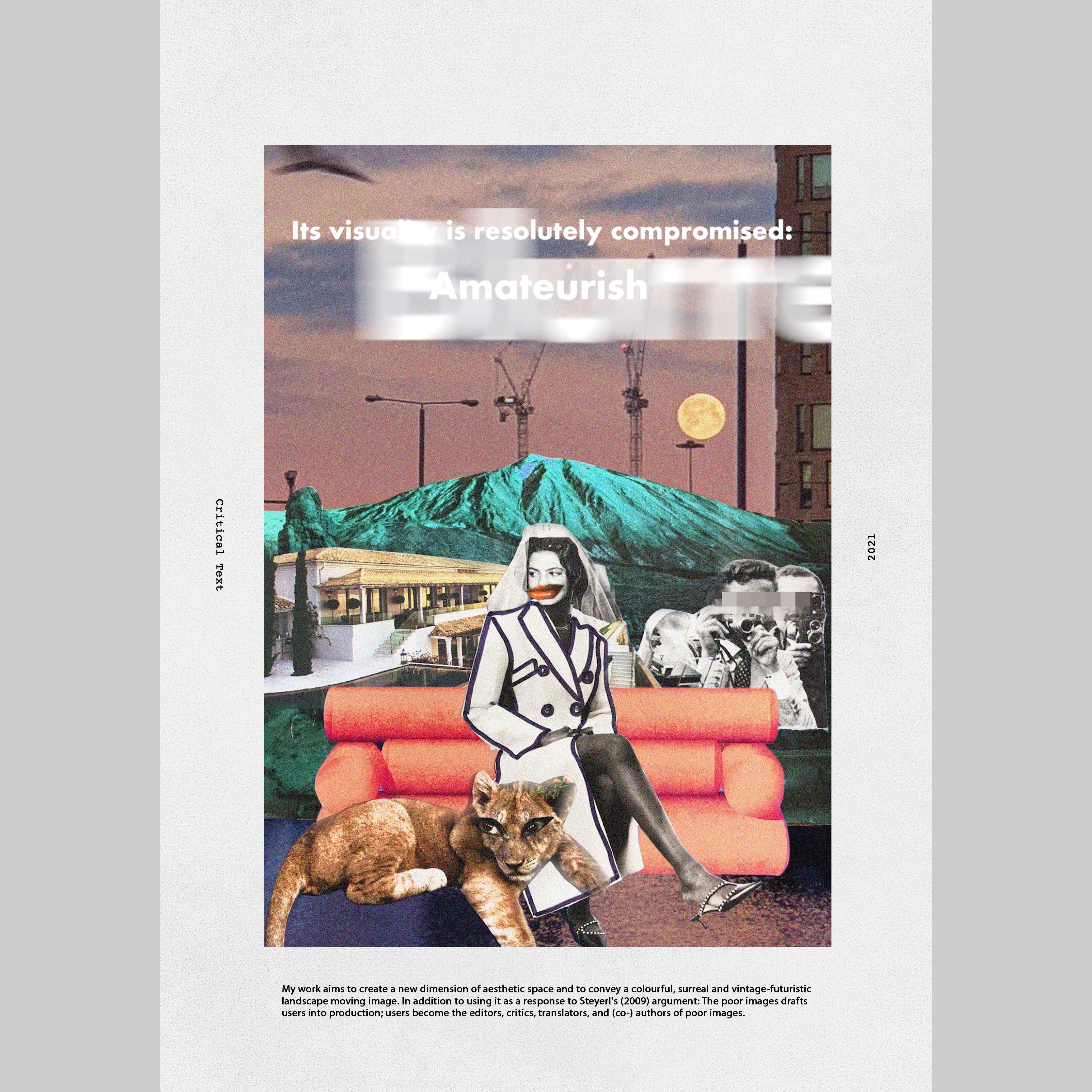 Liz Huang
Born in Taiwan Liz Huang is a university graduate with an art and design background and experience in the graphic design industry. Having worked for a large multinational homeware retailer, she created an inspiring environment to improve customer experience as part of their Communication & Interior Design team.
In Defense of the Poor Image
In this article, Steyerl talks about the transformation from authentic images to the images that circulate on the internet. In addition, she calls the result of this process a "poor image" and gives it a definition as an image that has low resolution and lack of focus; an image that is accessible which can be made and seen by the many; thus creating a file-sharing history.

I used a mix media - digital and old school hand-cut paper collages, made from magazines and the photographs that I took during my travels. My work aims to create a new dimension of aesthetic space and to convey a colourful, surreal and vintage-futuristic landscape moving image. In addition to using it as a response to Steyerl's (2009) argument in her article "In Defense of the Poor Image" : the poor images draft users into production; users become the editors, critics, translators, and (co-) authors of poor images.
Keywords
Remixe, Reproduce, Compress, Circulation, Editing
---