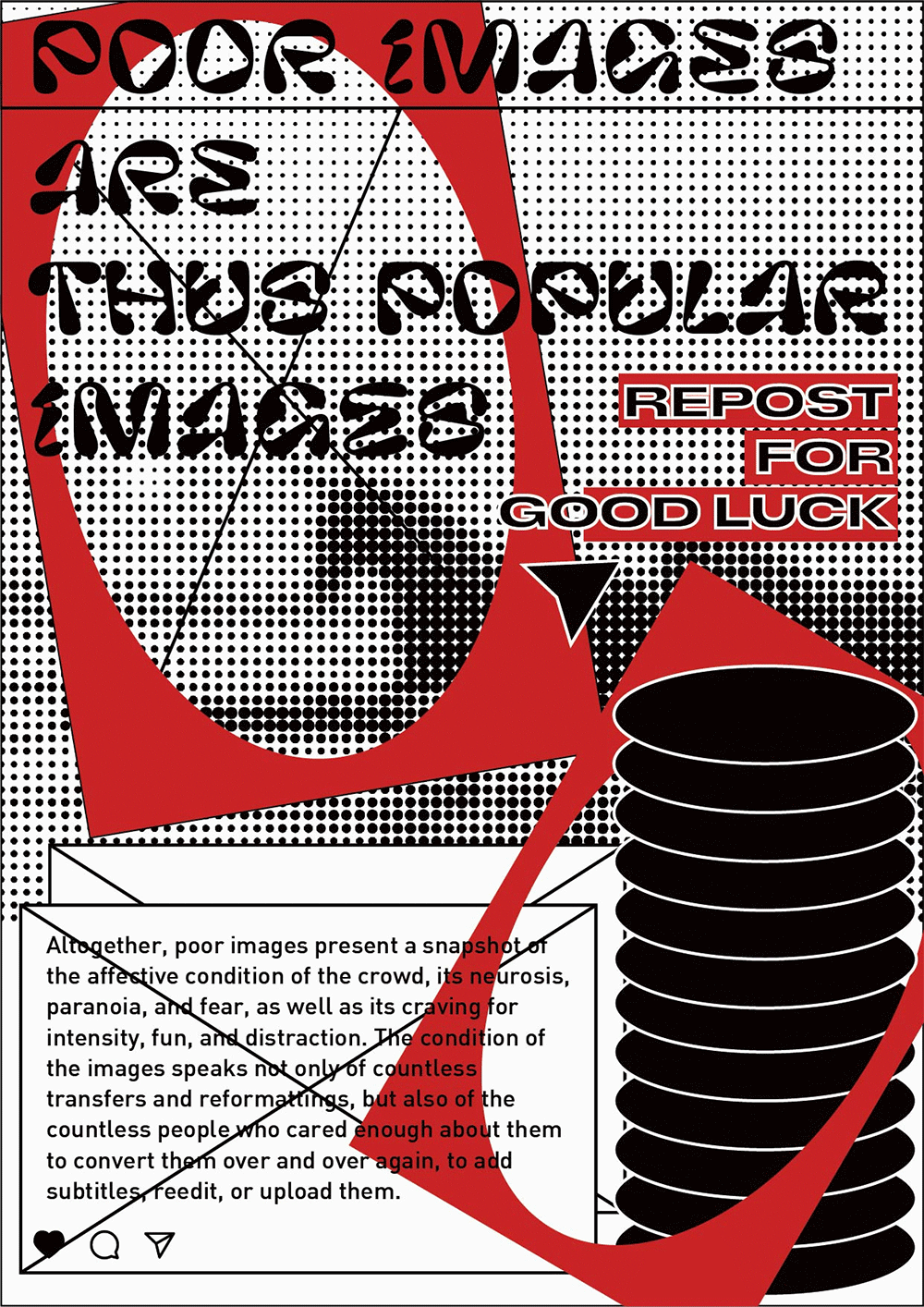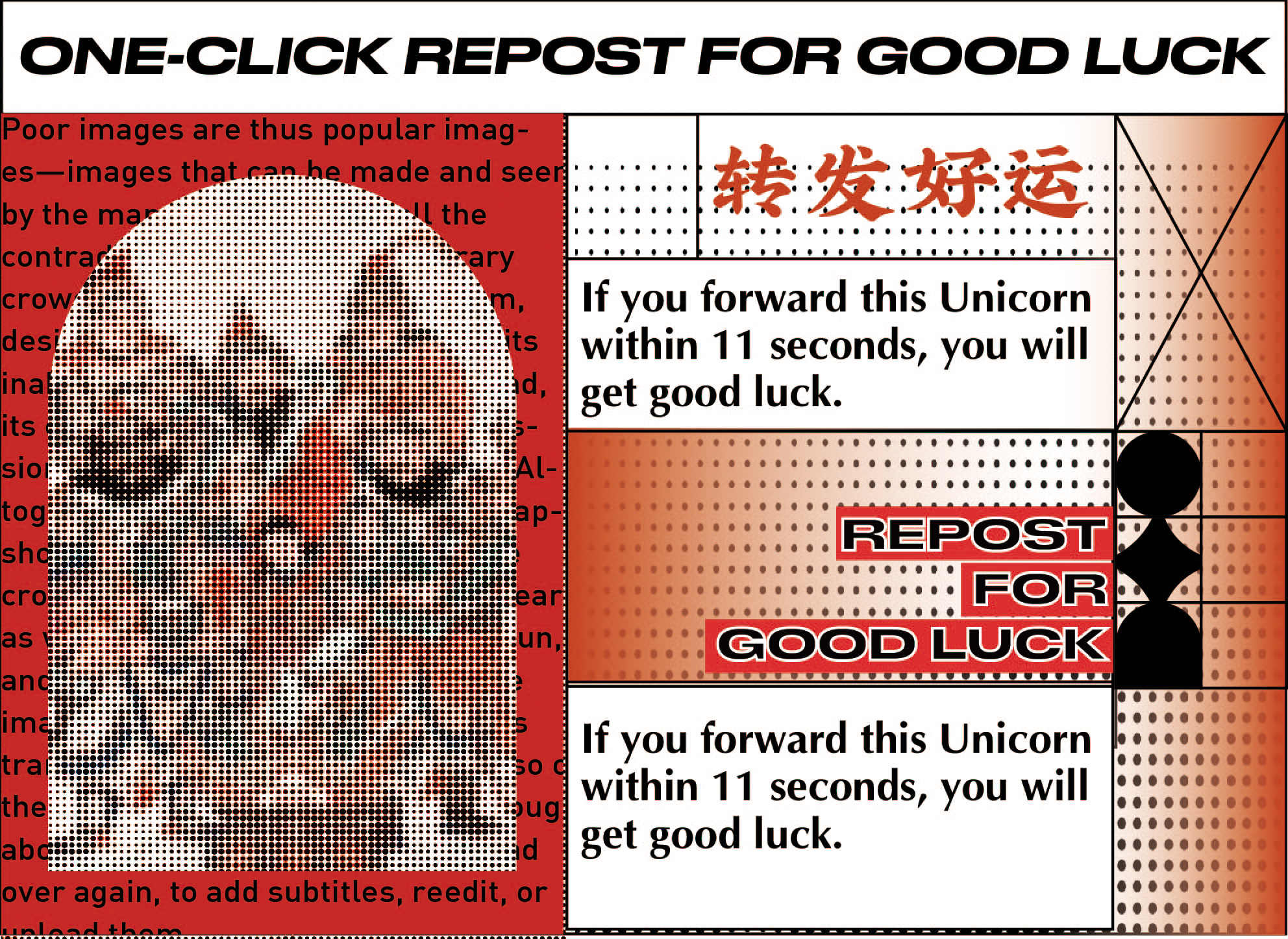 Jingyi Lin
Jingyi Lin is a Chinese graphic designer. Her major fields are branding design, poster design, book design, illustration and animation. She has also participated in the exhibition planning. Based on the basic knowledge of graphic design for undergraduate, in the graduate stage, she mainly studies the visual communication of graphic design in different cultural backgrounds and explores visual communication in social topics and public fields, such as socially engaged graphic design and campaign design.
In Defense of the Poor Image
The theme is "retweet for good luck". In social media, we can often see many retweets, good luck pictures, and it says that we will get good luck if we forward them in a few seconds. This is just like Hito Steyerl mentioned in her article says, "bad graphics represent all the contradictions of the contemporary crowd, as well as its craving for intensity, fun". Retweeting good luck pictures reflect that modern people face the high pressure of life and then choose to obtain low-cost spiritual sustenance by retweeting good luck pictures. Especially in China, people like to forward Koi and some gods pictures to make wishes on social media, which is usually a group effect. However, the appearance of good luck pictures may not be a positive signal, but people a sense of powerlessness in the face of life. So I used a lot of copy paste and rotated text typesetting results and combined with good luck pictures and text for visual experiments.
Keywords
Retweet, Good Luck, Poor Image, Copy
---