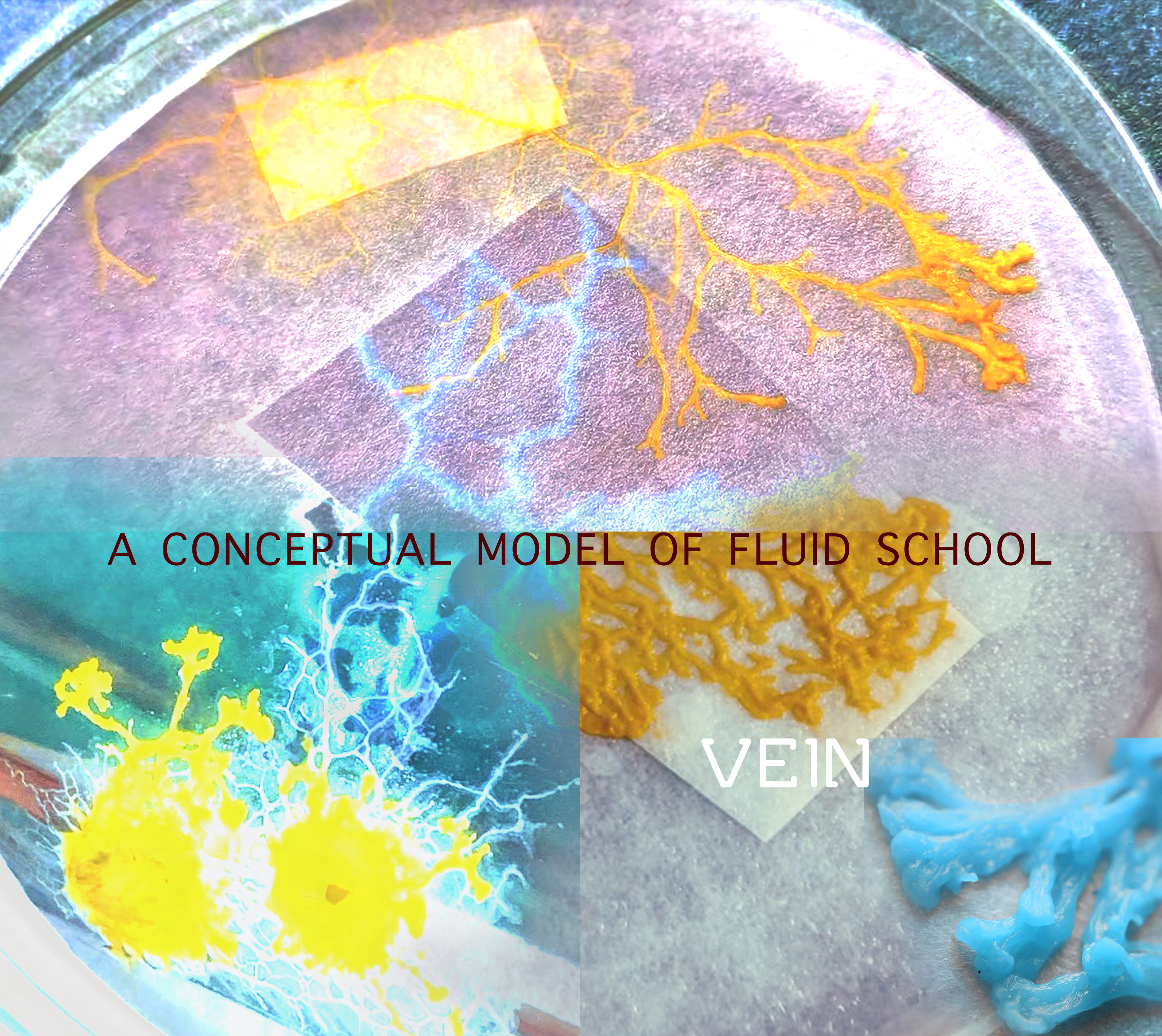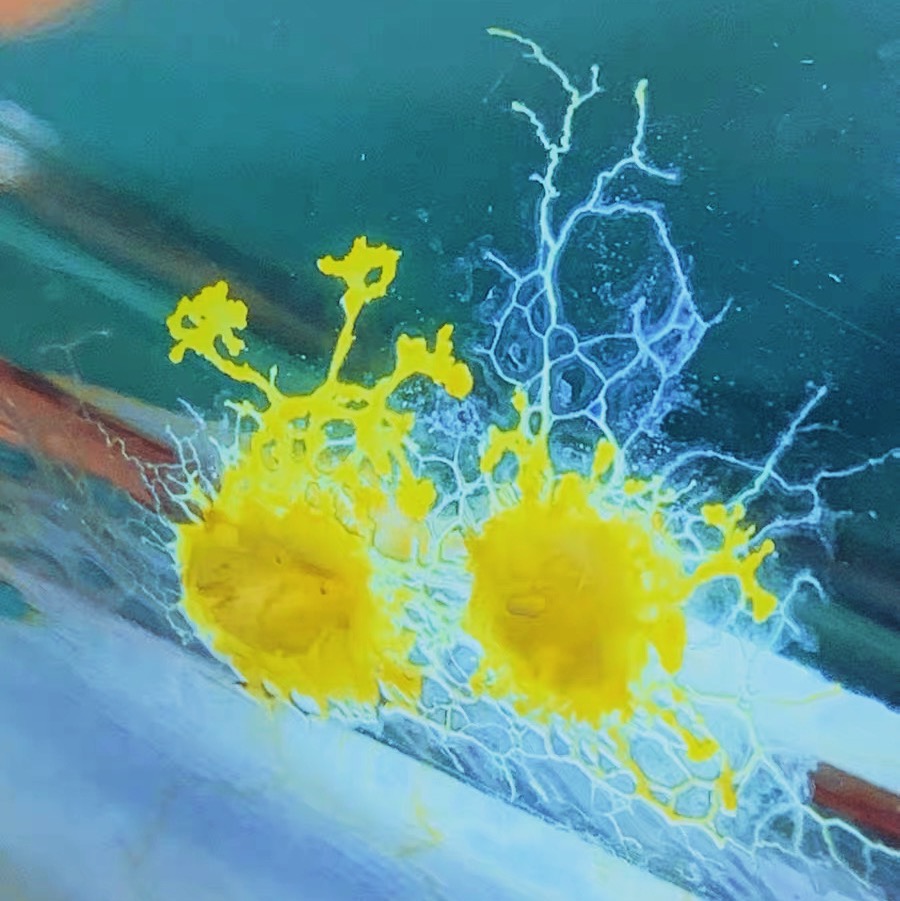 Huangwen Gao
I am a Mass Communication graduate now attending an MA in Communication Design.

Mass Communication is a diversified course that cultivated my creative thinking. I hope to improve my cognition of vision as a designer during the MA. In the BA course, I learned filming, photography and illustration, which deepened my perception and understanding of visual language.
A school is a building with a school in it
After reading the text, I found a fluid structure of a "track school" in it, and it further reminded me of the concept of waterways. After deconstructing and reorganising this structure, I got a concept similar to "vein". This reminds me of the description of water in traditional Chinese philosophy and the spontaneous formation of nodes and networks formed by imitating the essence of water. This form exists in everything. In the end, I chose slime mould to express the conceptual model of "knowledge-people-school". The related text about the misunderstanding of Bauhaus in the text inspired me. I choose the most basic geometric shapes and colours of Bauhaus to represent the most important element "student" and how they participate in this education network.
Keywords
Vein, Fluid, Slime Mould, Autonomy, Conceptual Model
---