Ellen Flynn
I'm a research-led visual communicator interested in people-centred design. My practice is inspired by or engages with, communities, participation, play, education, identity and social justice.


Reimagine Leatherhead

'Reimagine Leatherhead' aims to empower and engage my local community to reimagine its public spaces. The project explores Sander's theory of 'Collective Dreaming' by experimenting with co-design methods.
During the project I talked to community members to identify a public space that could serve locals better. I conducted workshops at a local school and after-school club encouraging children to think about and visualise their community and its values. Activities included designing community superheroes and collaborative collages inspired by local shapes and symbols. The shapes from the collages were made into a co-designed mural, reimagining the identified public space (see screenprints/3D mockup).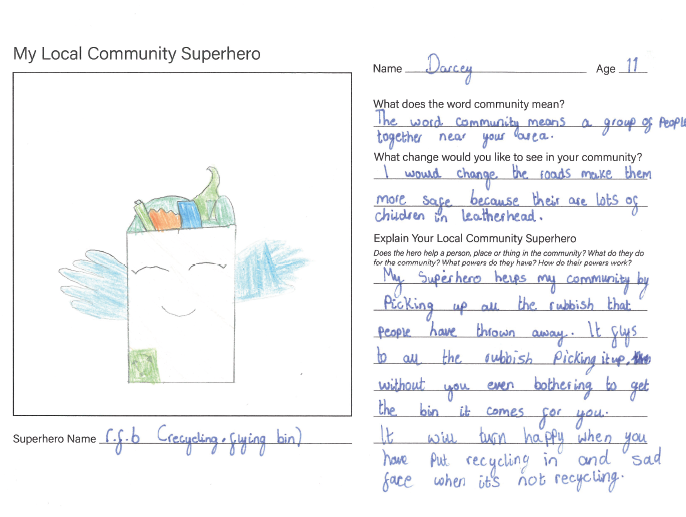 The project was exhibited in Leatherhead town centre for 2 weeks. I am now working with the local council to action the community's ideas.
Key Words
Community / co-design / public space