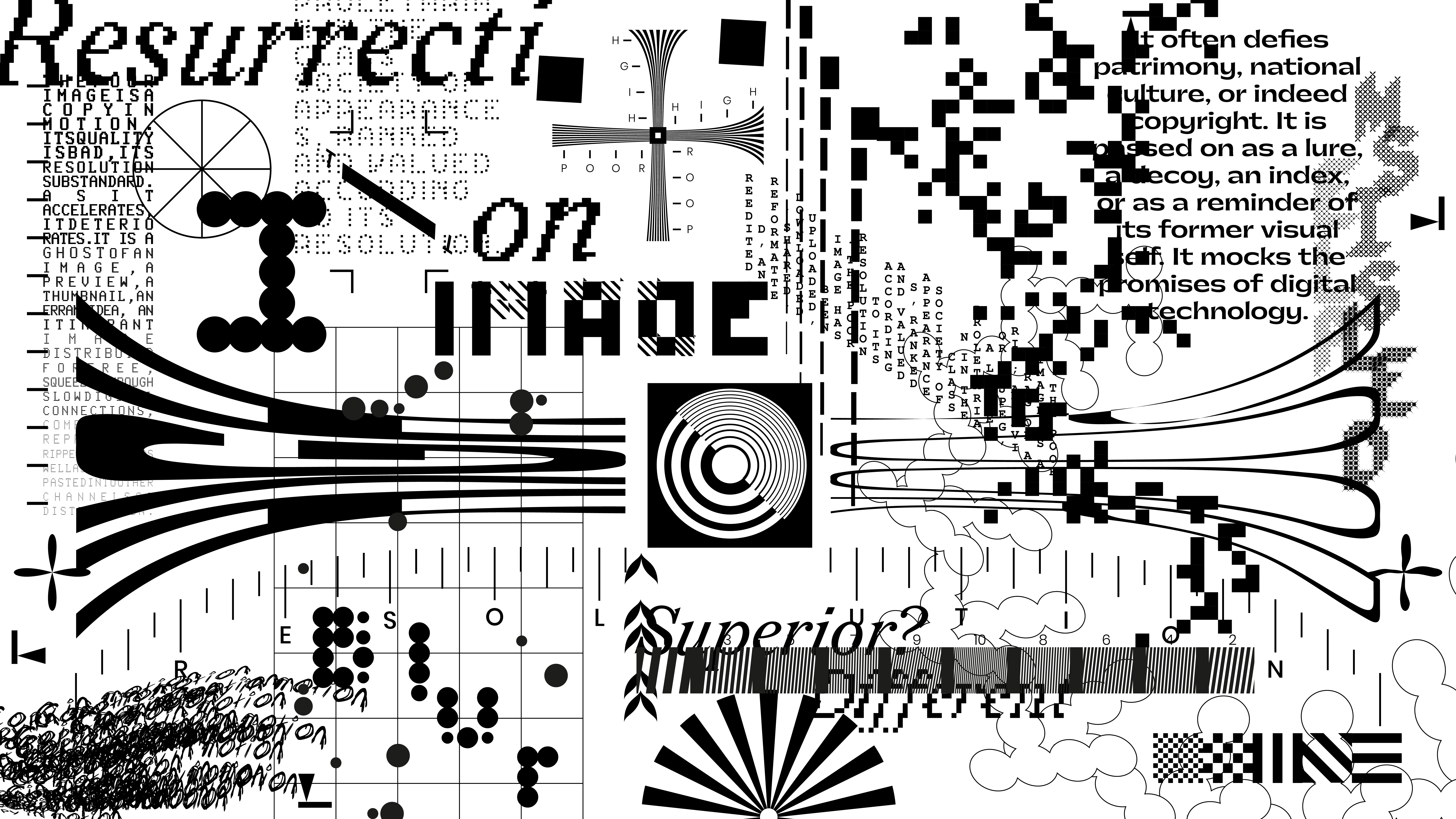 Claudia Chiavazza
Prior to her studies at MA Graphic Design, Claudia Chiavazza completed a bachelor's degree in design and visual communication at the Polytechnic of Turin in Italy, followed by an internship in an Italian creative studio. On this occasion, she collaborated on the development of an international Visual Design Festival, Graphic Days Torino 2019.

Since the beginning of her studies at Kingston University School of Art, Claudia explored how her work could branch off from a commercial context and employ a research-led approach. Her practice focuses on the dialogue between graphic media and knowledge as tools of investigation in digital and analogical formats.

She is currently based in London but is eager to expand her practice across borders and cultures in favour of a constant process of learning and self-discovery.

In defense of the Poor image
"The poor image is a copy in motion. Its quality is bad, its resolution substandard. As it accelerates, it deteriorates." (Steyerl, 2009)

The project visually explores the juxtaposition and misconception of the dominance of high-quality over a poor resolution. Supported by theory and visual explorations, it undertakes processes of concrete and notional deconstruction to provide a response and personal interpretation to Hito Steyerl's essay 'In defense of the poor image'.

Keywords
Deconstruction, Image Quality, Juxtaposition, Resolution Target
---