The catalogue is an anthology of the works of MA Graphic Design students in response to their chosen text to work on. The catalogue is divided into five chapters according to five texts. The articles are listed in alphabetical order. Each chapter starts with an abstract for the text. After that, a sub-content will be presented. It will show the names of designers, who respond to the article. Under the designer's name, the keywords are listed to give readers a clue about the theme of the work. A detailed look into each work follows in the catalogue.
The cover page is inspired by the poster design for the show. The introduction to each article is printed on different colour paper. The colour-coded used in the visual identity and social media is taken forward here as well to give a distinct and vibrant experience.
*If you would like to have a printed copy, send us an email at
explodeddesignschool@gmail.com
and we will get in touch with you!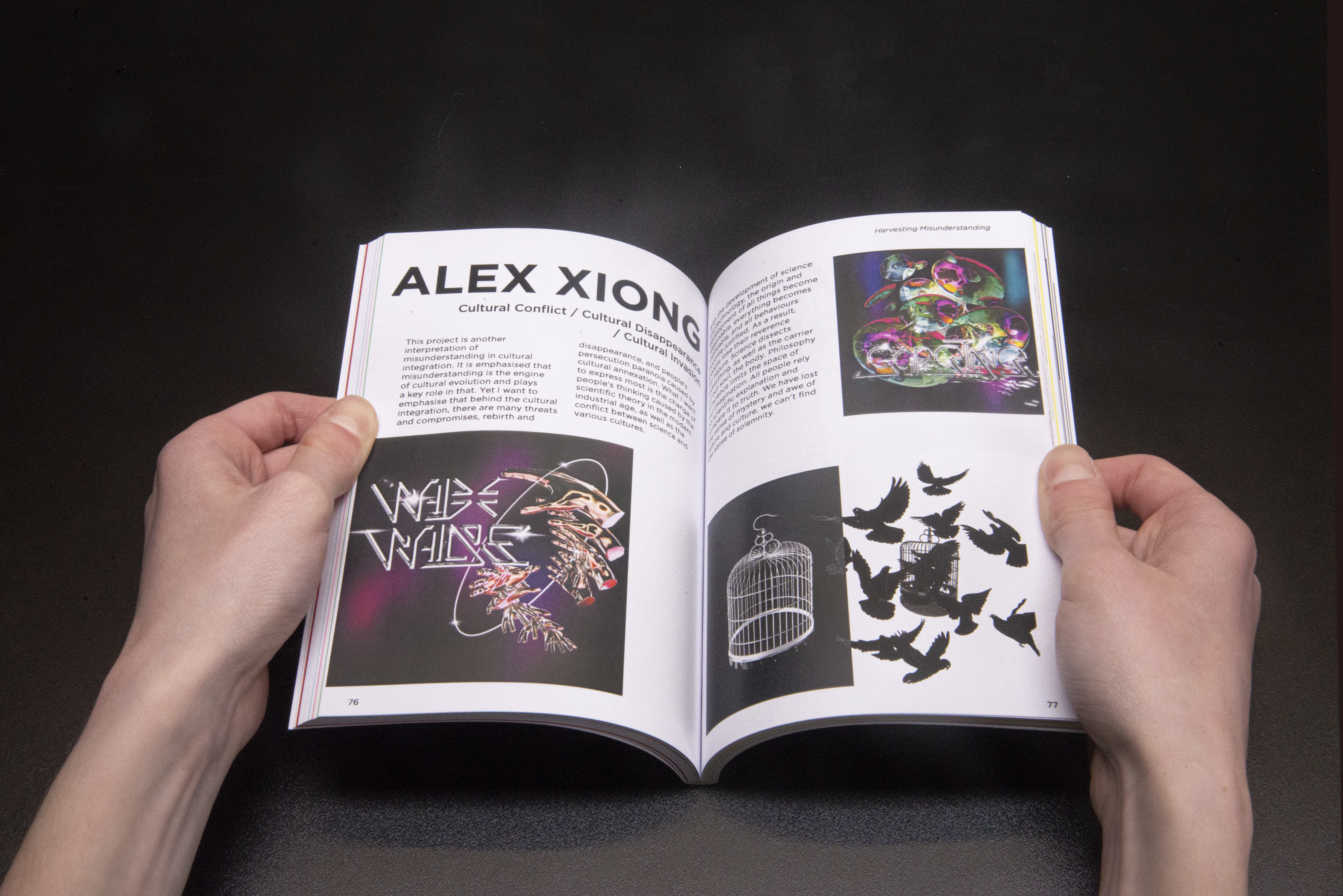 ---