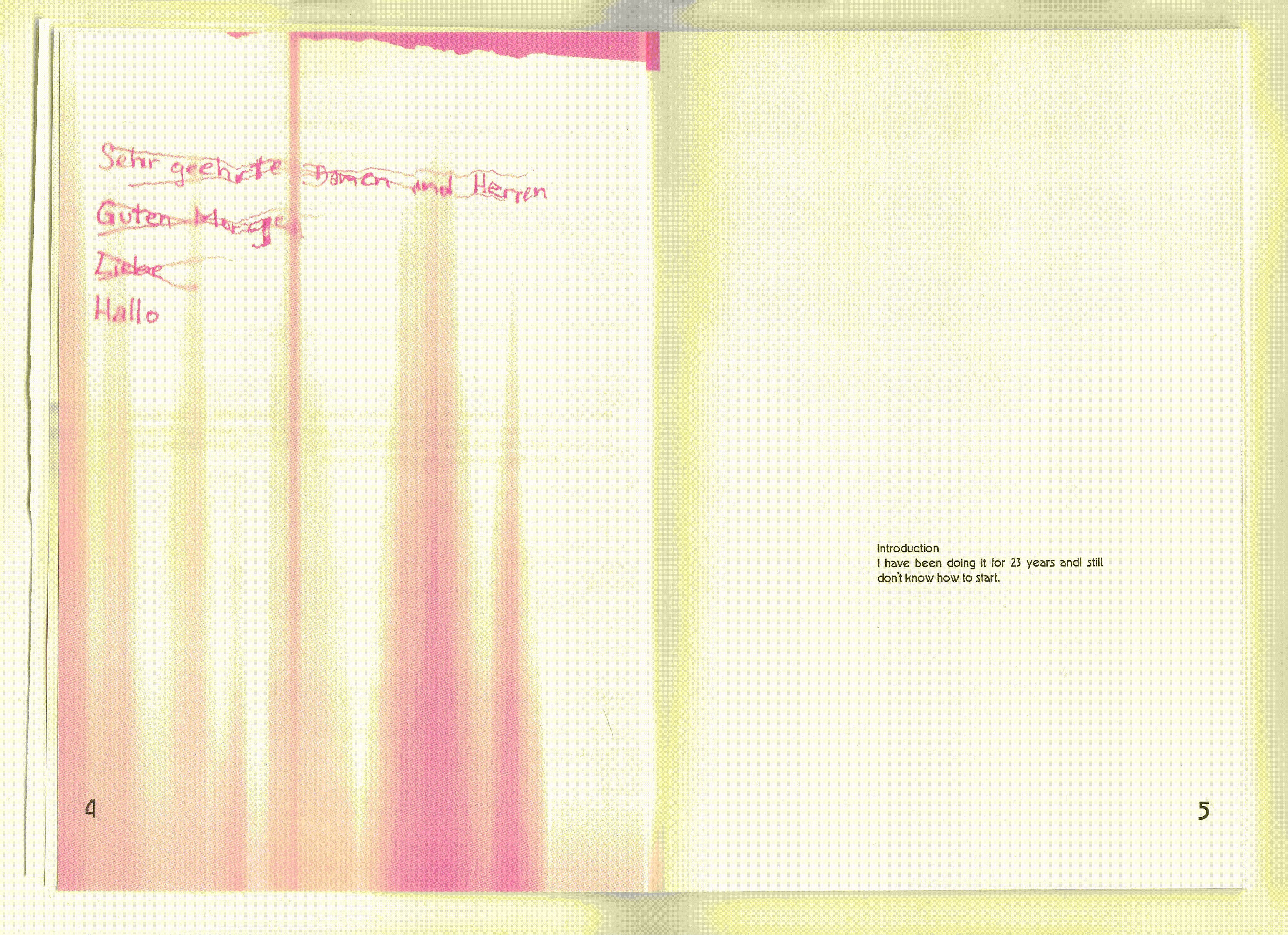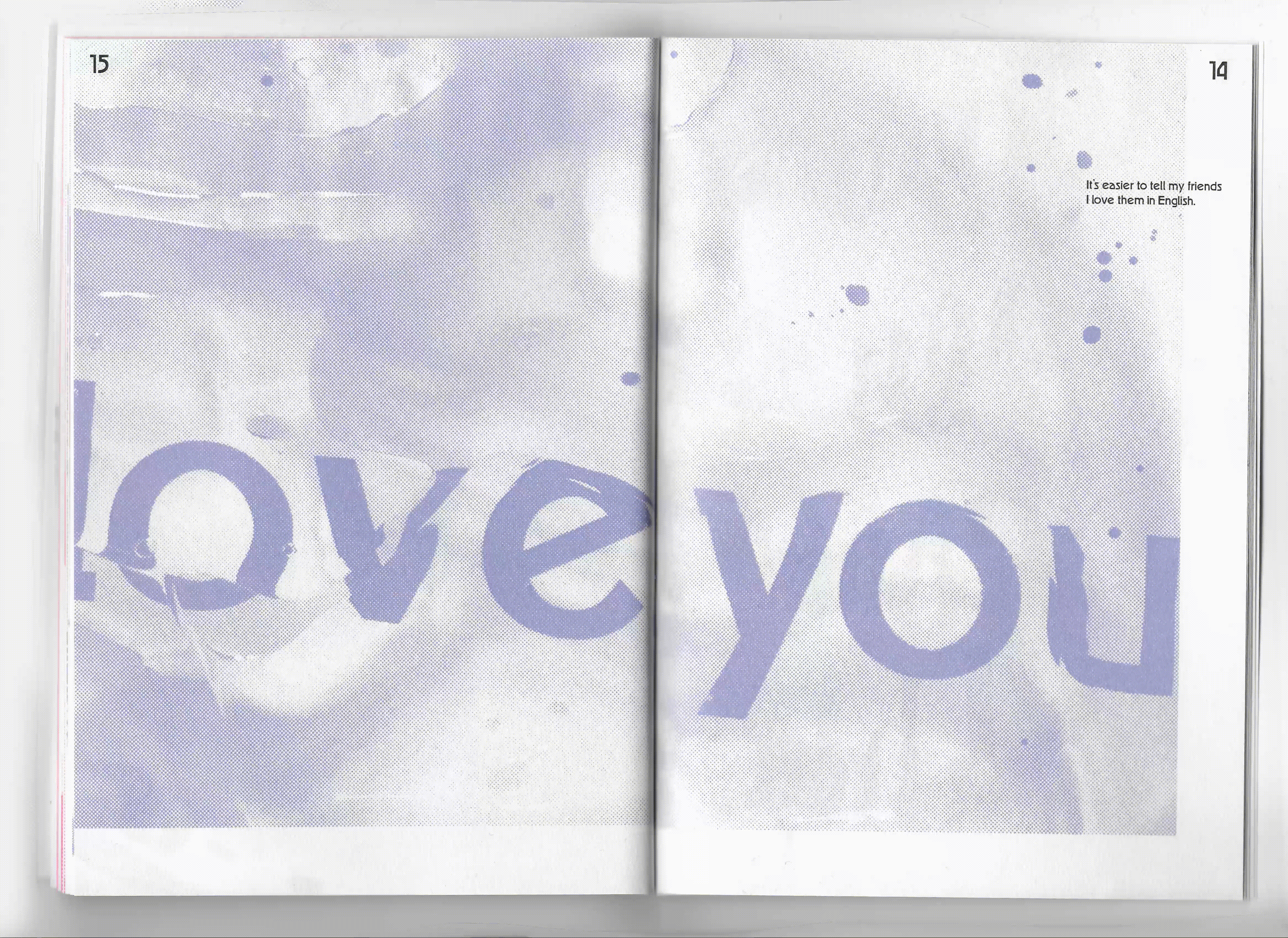 Anna-Maria Kehrer
I am a research-led creative interested in conceptual and experimental design. My work focuses mostly on topics like social justice, language and emotions and puts people in the centre of attention. My practice combines analogue and digital methods to create individual and personal visuals.
Harvesting Misunderstanding
The text explores the creativity born from the misunderstanding between different languages and cultures. I believe that language and identity are closely linked together and that the combination of languages and cultures can not only lead to new inventions and collaborations but a change in identity as well. In my zine "Approximation" I want to explore the similarities and differences between my two main languages English and German from a personal point of view, to visualise not only the identity of each language but what happens when they collide and influence each other.
Key Words
Language, Identity, Misunderstanding, Culture, Adaptation
---