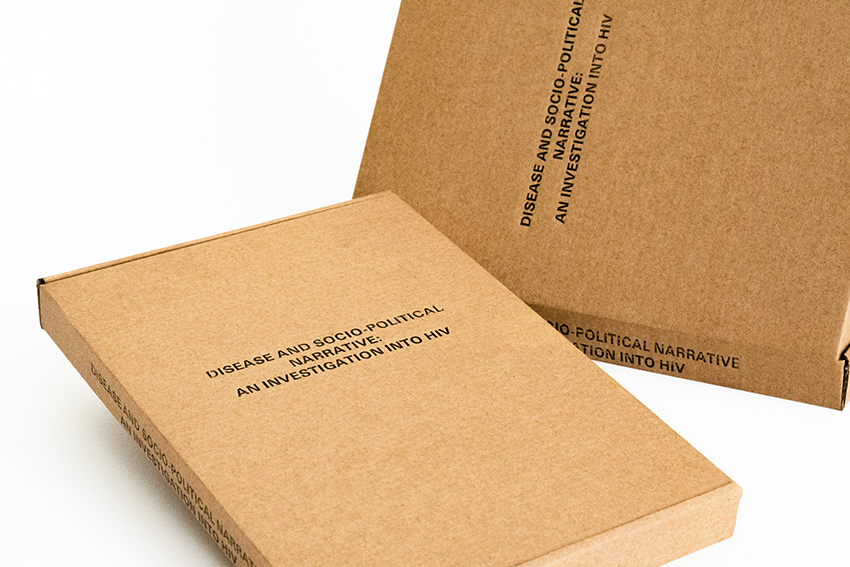 Alberto Ajelli
Italian Designer based in London with an academic past in Psychology. Alberto Ajelli's research in graphic design is heavily influenced by social studies and social science.

With practices that vary from graphic design to photography, his work is particularly focused on keeping trace and document the history and the future of the LGBTQ+ community.

With his interests in philosophy, literature and art he always tries to look for answers about how people perceive and interpret the world and society. His approach towards practice and knowledge, in general, can be condensed in the sentence: "Before running, you need to know how to walk". In previous projects, he explored the representation of the queer community and the subcultures revolving around it and the developing pop culture generated by the community itself and its progressive involvement in mainstream communication channels.


DISEASE AND SOCIO-POLITICAL NARRATIVE: AN INVESTIGATION INTO HIV

This project aims at investigating and bring light to those narratives that are often left aside when talking about HIV. The collectio
n of Zines intends to be an informative tool for people to inform themselves about what does it means to live with HIV and how the arrival of this disease deeply affected society from a cultural point of view, trying to eradicate a series of prejudices and misconceptions that are often associated with HIV and AIDS. The collection is composed of 6 Zines, each one of them including an interview with people that have been touched less or more directly by the disease. The themes that have been included are pregnancy, activism, stories from the past, ageing with HIV, the loss and the evo- lution of the gay liberation movement during and after the pandemic.
Keywords
HIV / AIDS / SOCIAL STUDIES